Please note that the recommended version of Scilab is 2023.1.0. This page might be outdated.
However, this page did not exist in the previous stable version.
Scilab help >> Graphics > 3d_plot > milk_drop
引数
x,y

大きさ n1 および n2の行ベクトル.

z

大きさ (n1,n2)の行列.
説明
milk_drop はミルクに落ちるミルクドロップの曲面を 表す関数です. この関数はeval3d および plot3dのテスト用の 関数として使用できます.
例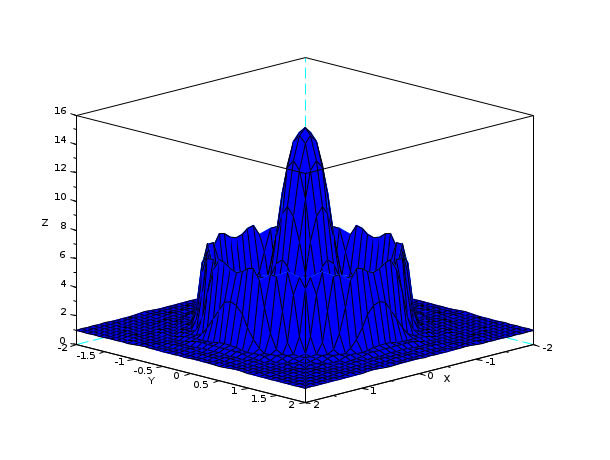 ---