Please note that the recommended version of Scilab is 6.1.1. This page might be outdated.
However, this page did not exist in the previous stable version.
Aide de Scilab >> Xcos > palettes > Palette Systèmes à temps discret > DELAY_f
DELAY_f
Retard en temps discret
Block Screenshot

Contents
Palette
Description
Ce bloc implémente un retard à temps discret. Il est construit avec un registre à décalage et une horloge. Le retard est donnée par la pas de temps discret multiplié par le nombre d'états du registre moins un.

Boîte de dialogue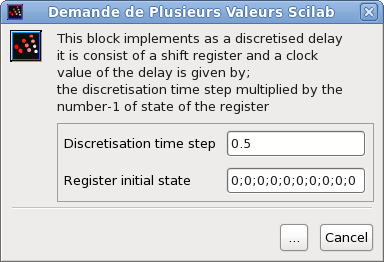 Pas de temps discret

Valeur de la période.

Propriétés : Type 'vec' de taille 1.

État initiale du registre

Valeur à l'instant initial du registre. La taille de ce vecteur conditionne le retard.

Propriétés : Type 'vec' de taille -1.
Propriétés par défaut
always active: non

direct-feedthrough: non

zero-crossing: non

mode: non

regular inputs:

- port 1 : size [1,1] / type 1

regular outputs:

- port 1 : size [1,1] / type 1

number/sizes of activation inputs: 0

number/sizes of activation outputs: 0

continuous-time state: non

discrete-time state: non

object discrete-time state: non

name of computational function: csuper
Exemple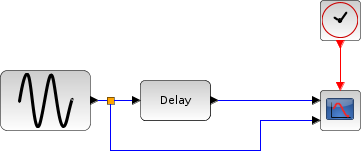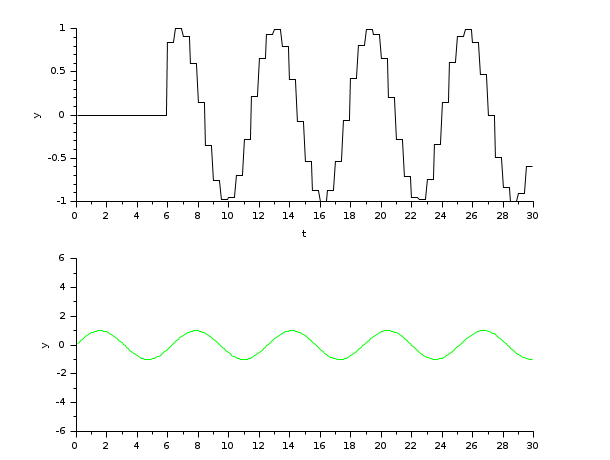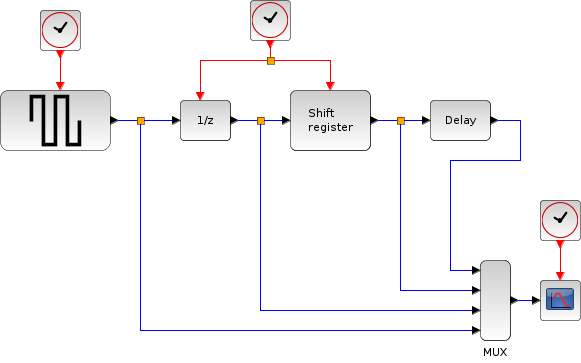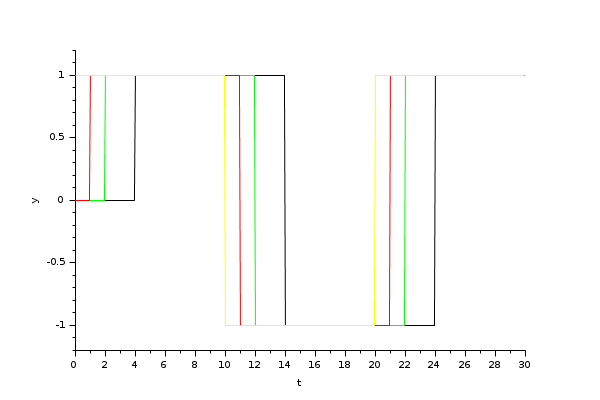 Fonction d'interfaçage
SCI/modules/scicos_blocks/macros/Linear/DELAY_f.sci