Please note that the recommended version of Scilab is 6.1.1. This page might be outdated.
However, this page did not exist in the previous stable version.
Aide de Scilab >> Xcos > palettes > Palette Opérations Mathématiques > ABS_VALUE
Aperçu

Contenu
Palette
Description
Le bloc calcule la valeur absolue des éléments de son vecteur d'entrée.
Boîte de dialogue

use zero_crossing

A sélectionner pour valider la détection de passage à zéro.

Propriétés : Type 'vec' de taille 1.
Propriétés par défaut
always active: non

direct-feedthrough: oui

zero-crossing: oui

mode: oui

regular inputs:

- port 1 : size [-1,1] / type 1

regular outputs:

- port 1 : size [-1,1] / type 1

number/sizes of activation inputs: 0

number/sizes of activation outputs: 0

continuous-time state: non

discrete-time state: non

object discrete-time state: non

name of computational function: absolute_value
Exemple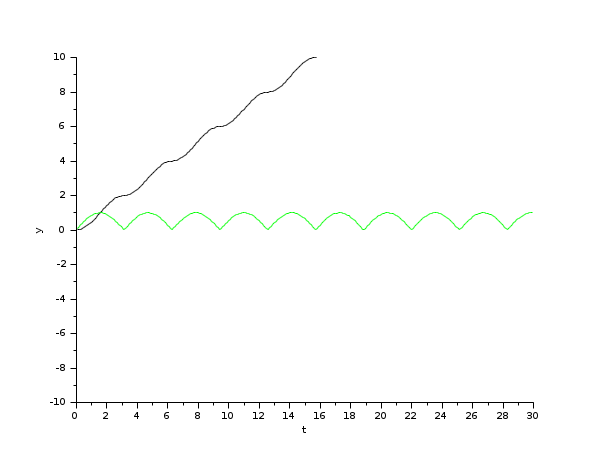 Fonction d'interfaçage
SCI/modules/scicos_blocks/macros/NonLinear/ABS_VALUE.sci
Fonction de calcul
SCI/modules/scicos_blocks/src/c/absolute_value.c (Type 4)