Please note that the recommended version of Scilab is 2024.0.0. This page might be outdated.
However, this page did not exist in the previous stable version.
Aide Scilab >> Graphiques > Datatips > datatipRedraw
datatipRedraw
Redraw all datatips after a 3D rotation to adjust their positions
Calling Sequence
datatipRedraw

()




datatipRedraw

(

axes_handle

)




datatipRedraw

(

curve_handles

)
Arguments
axes_handle

The handle on an axes entity.

curve_handles

An array of handle on entities supporting the datatips
Description
Due to graphic system limitations it is not possible to adjust the datatip textbox positions during a rotation. Calling this function recomputes the positions for a clean rendering.
Examples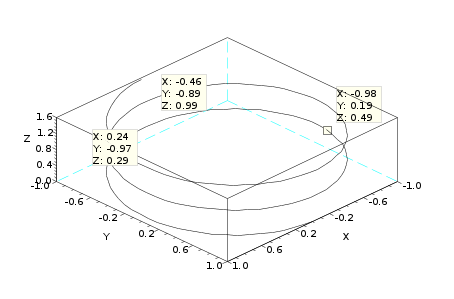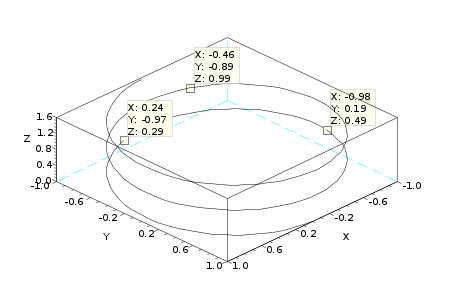 See Also
datatips — Tool for placing and editing tips along the plotted curves.
---